Daidoji Masashi

Death-row inmate convicted of serial bombings in 1970s dies in prison
May 24, 2017 (Mainichi Japan)


Daidoji was a noted author and published a newsletter while in prison. His mother created a generous fund to support death row inmates (article is below).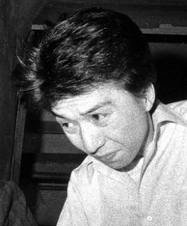 Masashi Daidoji (Mainichi)


TOKYO (Kyodo) -- A 68-year-old death row inmate convicted of serial bombings at Japanese companies in 1974 and 1975 died Wednesday at the Tokyo detention house, the Justice Ministry said.
Acting as a member of an extremist group, Masashi Daidoji was convicted of bombings that included the August 1974 attack on the headquarters building of Mitsubishi Heavy Industries Ltd. in Tokyo that killed eight people. Daidoji died of multiple myeloma, a blood cancer, the ministry said.

Daidoji was among leftist militants arrested in 1975 on a charge of conducting a bombing campaign against Japanese companies to condemn Japan's military and commercial advance in East Asia before and after World War II.

Although the Supreme Court sentenced him to death in 1987, he had appealed multiple times for a retrial, arguing that a new examination of the bombs used in the Mitsubishi Heavy attack had shown he had no intention of killing.

The extremist group also targeted the headquarters of trading house Mitsui & Co., construction firm Taisei Corp. and synthetic fibers maker Teijin Ltd.

In connection with the serial bombings, nine persons were arrested and one committed suicide. Six, including Daidoji, were convicted.

Some of the arrested were released as extra-judicial measures taken after the Japanese Red Army hostage crisis in Kuala Lumpur, Malaysia, in 1975 and the hijacking of a Japan Airlines jetliner in the Bangladesh capital Dhaka in 1977.

Daidoji along with Toshiaki Masunaga, also sentenced to death for the 1974 bombing, had sought compensation from the state, claiming that the Tokyo detention house did not allow the supporters to provide the two with letters, cash and other materials in 2004.

Such a practice was later corrected and a district court ordered the state in 2008 to pay the two a symbolic amount of money of 10,000 yen each.





Inmates facing gallows get a support fund
Mom with son on death row left 10 million yen to fight capital punishment
Sept. 21, 2005

By KEIJI HIRANO

Kyodo News
Assets left by the late mother of a man on death row have allowed opponents of capital punishment to expand their financial support for convicted criminals facing the gallows.

Using a 10 million yen fund named for Sachiko Daidoji, who died in May 2004 at age 83, an activist group will provide 100,000 yen each to select convicts on death row every year so they can use the money to petition for a retrial.

Daidoji's 57-year-old son, Masashi, was sentenced to hang for his role in a radical group's 1974 bombing of the Mitsubishi Heavy Industries Ltd. building in Tokyo's Marunouchi business district. The blast killed eight people. He is now seeking a retrial, saying he did not intend to kill anybody.

His mother was actively involved in the campaign to end the death penalty. It is believed she created the 10 million yen fund by selling her house in Kushiro, Hokkaido, after her husband's death to move to Saitama Prefecture to make it easier to visit her son, who is incarcerated in Tokyo.

Her heirs approved of setting up the "Daidoji Sachiko Fund," saying they want to use the money to promote activities that fight capital punishment.

The group also encourages inmates to contribute artistic works like essays, poetry and paintings they create in their cells for 50,000 yen awards, according to Masakuni Ota, one of the members.

"Many death row inmates have no one to depend on and financial problems have made it difficult for them to seek a retrial even if they do not accept their verdict," said Ota, a Tokyo-based publisher.

"We hope, meanwhile, that we can give the inmates, whose communication with the outside world is restricted, an annual opportunity to express themselves through their works," he said.

The fund's operators have informed death row inmates of its establishment through their relatives and lawyers, and from 10 applicants they recently picked eight as the first recipients of the financial aid.

The group believes the eight face an imminent threat of execution because more than five years have passed since their death sentences were finalized.

The sentence on a man who was executed Sept. 16 was finalized after the Supreme Court rejected his appeal in February 2000, while inmate Mamoru Takuma, who murdered eight children in an Osaka school massacre, was hanged in September 2004, less than a year after his sentence became final. He did not seek an appeal.

On the awards for artistic works, 15 inmates, including those whose cases are under appeal, contributed 21 works in all, and the group decided to give 50,000 yen to two of them who wrote lengthy personal essays.

One depicts the daily life of a death row inmate, about which people on the outside have little knowledge, while the other provides a portrait of his crimes, according to the group.

While both of the recipients were involved in murders, Ota, also one of the six judges for the works, said, "We could see how they reflect on their crimes and how they think about the victims and their next of kin" from the perspective of a person on death row.

Other judges include best-selling novelist Otohiko Kaga and a prominent art director.

During the selection meeting, there were some negative evaluations of the works, but the judges decided to deliver all comments to the applicants unaltered, "as we expect them to regard the feedback from outside people as a source of encouragement," Ota said.

The contributed works will be on display at a public meeting Oct. 10 in Tokyo to mark World Day Against the Death Penalty, as designated by the World Coalition Against Death Penalty.

According to activist groups, there are some 150 convicts on death row in Japan, including those who are appealing their sentences.

The system has been subject to harsh criticism, partly because the government does not announce executions -- to either the inmates or the public -- until the day they take place.

According to a research group under the Japan Federation of Bar Associations, there are also no clear standards for courts in handing down death sentences or life imprisonment, allowing the justice system to sentence some criminals to death when they actually deserve a life sentence.

Given such circumstances, the federation has urged the government to suspend executions until the problems surrounding capital punishment are addressed. The Japan Parliamentary League Against the Death Penalty plans to submit a bill to the Diet to halt hangings and replace the death penalty with life in prison without parole.

===========================