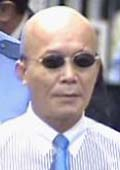 73 Year-Old Inmate Executed on Sep. 12, 2013 in Japan

From the Japan Times: Death-row inmate, 73, sixth executed under Abe Cabinet by Tomohiro Osaki Staff Writer Sep 12, 2013

A convicted murderer was hanged Thursday morning for robbing and gunning down the owner of a restaurant in Yokohama's Chinatown in May 2004.

Tokuhisa Kumagai, 73, was put to death after Justice Minister Sadakazu Tanigaki signed the order for the execution, the sixth under the Cabinet of Prime Minister Shinzo Abe, who took office last December.

About a month after the slaying, Kumagai attempted another robbery during which he shot an employee at Shibuya Station in Tokyo. The station worker narrowly escaped death, but was partially paralyzed.

For this incident, Kumagai was convicted of attempted murder and attempted robbery.

He was also convicted of attempted arson and robbery for earlier incidents.

During a hastily arranged news conference after the hanging, Tanigaki denounced Kumagai's crimes as "extremely flagrant," saying the murder and other transgressions were motivated by selfishness and caused immeasurable pain to the families of the victims.

"As a matter of fact, his acts were scrutinized by the courts numerous times, and I myself repeatedly gave them serious considerations before signing the final order," Tanigaki said.

Human rights groups immediately slammed the execution, saying it underscored a determined disregard for the global trend toward abolishing capital punishment.

Japan and the United States are the only two countries among the Group of Eight heavily industrialized nations that retain the system.Thursday's execution came five months after a round of executions in April.

Kumagai was the sixth person to be hanged since Abe returned to power in December.

With his hanging, the number of inmates on death row fell to 132, four of whom were convicted and sentenced to death under the lay judge system.

Tanigaki refrained from elaborating on the timing of Kumagai's hanging, only stressing that his decision was finalized after ensuring that the case "deserved no retrial at all" and that "there is absolutely no good reason to reverse the order of his execution."

The justice minister said the administration has no intention of reviewing the death penalty as "there is no need to do so at the moment."

The pace with which Tanigaki has signed off on executions was described by some critics as eerily reminiscent of Kunio Hatoyama, the LDP lawmaker who ran the Justice Ministry from 2007 to 2008. During his tenure, Hatoyama signed the execution order for 13 inmates, the most since 1993 when hangings were resumed after a hiatus of about 40 months.

Under the three-year rule of the Democratic Party of Japan starting in 2009, the pace of hangings was relatively sluggish, and none were carried out in 2011. A total of nine inmates were executed during the three-year period.

Amnesty International Japan issued a statement Thursday protesting Japan's "step toward mass executions."

Noting that Tokyo has won the right to host the 2020 Olympics, the group said Japan's adherence to such a "dehumanizing custom" clearly belies the sporting festival's long-held goal of "upholding the dignity of human beings and peaceful society."

Amnesty added that public debate on capital punishment remains limited.

"We believe it's unacceptable that only a limited number of bureaucrats are in charge of making such a life-and-death decision and run the system behind closed doors. The government should make more information public to ensure the basic right of ordinary citizens to know about it," the group said.

The Japan Federation of Bar Associations likewise criticized Thursday's hanging as "unforgivable."

It noted that Kumagai was first given life in prison before an appellate court overturned that sentence and gave him the death penalty, a fact the lawyers group said signaled conflicting opinions among judges.

The Committee against Torture, a human rights body from the United Nations, urged Japan in a report in May to give condemned inmates more advance notice of the date of their execution. Currently, inmates are informed of their impending hanging only a few hours in advance.

Japan executes death row inmate

News Desk

The Yomiuri Shimbun

Publication Date : 13-09-2013

Japan's Justice Ministry announced that a death row inmate who killed an owner of a Chinese restaurant in Yokohama in 2004 was executed on Thursday, in the first instance of capital punishment since April 26. The execution of Tokuhisa Kumagai, 73, was carried out at the Tokyo Detention House on Thursday morning, according to the ministry. It was the sixth time a capital sentence was carried out since Justice Minister Sadakazu Tanigaki took the post in December, when his Liberal Democratic Party regained the reins of government following a House of Representatives election. Under the current LDP-New Komeito administration, three inmates were executed in February and two in April. With Thursday's execution the number of inmates whose death sentences are still pending was reduced to 132. "I ordered the execution after carefully examining whether there were reasons for a retrial or a suspension of the sentence," Tanigaki told a press conference. According to the finalised sentence, Kumagai shot and killed a 77-year-old man who ran a Chinese restaurant in Chinatown in Naka Ward, Yokohama, on May 29, 2004, and stole about 430,000 yen (US$4,300). On June 23 of the same year, he shot a subway employee at Shibuya Station of the Tokyo Metro subway system and seriously injured him. The Tokyo District Court handed down a life sentence, in which the presiding judge said, "The fact that only one person was killed makes me hesitate to impose the death penalty." However, the Tokyo High Court vacated the lower court's sentence and sentenced him to death, saying: "These are grave and malicious crimes. The life imprisonment sentence is too lenient." His death sentence was finalised by a Supreme Court decision in March 2011. No death penalty review Tanigaki emphasised Thursday his stance to maintain the capital punishment system after he issued the order to execute the sixth person since his appointment to justice minister. "At present I don't think review of the system is necessary," Tanigaki told the press conference Thursday morning. "I decided to carry out the execution after precise and careful examination of the case." "This case caused great pain and sorrow for the victim and bereaved family members," Tanigaki said, pointing that a person was killed. The execution of Kumagai was carried out relatively swiftly, coming about two and a half years after his death sentence was finalised by the Supreme Court.




~~~~~~~~~~~~~~~~~~~~~~~~~~



Man given death sentence in rare ruling
over murder of 1 person

Wednesday, April 25, 2007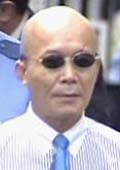 TOKYO — The Tokyo High Court, in a ruling that singled out gun violence as particularly vicious, sentenced a 66-year-old man to death Wednesday for murdering one person in 2004, quashing a lower court's sentence to life imprisonment. Japanese courts have rarely issued capital punishment for a single murder by a defendant who has no previous record of murder convictions.

The court ruled that Tokuhisa Kumagai fatally shot Fumio Shimizu, a 77-year-old restaurant owner in Chinatown in Yokohama, in the face with a handgun and stole a bag containing 430,000 yen in cash on May 29, 2004. Kumagai also shot and seriously injured a subway station agent in a failed robbery attempt at Tokyo's Shibuya station June 23 of the year, the court ruled. Kumagai had been put in jail many times for assaults, robberies and thefts but had no history of murder convictions before the 2004 cases.



=========================

Man gets death for single slaying
Thursday, April 26, 2007



Kyodo News
Condemning the use of a gun as a "vicious and heinous" act, the Tokyo High Court on Wednesday overturned a 66-year-old man's life prison term and sentenced him to hang for a single murder in 2004.

Courts rarely mete out capital punishment for a single murder by a defendant with no prior homicide convictions.

Prosecutors were seeking death for Tokuhisa Kumagai.

"A criminal act using a gun is more vicious and heinous than crimes using other weapons and draws condemnation in society," presiding Judge Shogo Takahashi said in handing down the ruling.

"The indignation and grief of the victim's kin is immeasurable," Takahashi said. "Given the mode of shooting where a gun was pushed against the right cheek (of the victim), this is not a case where the death sentence can be avoided just because there involved only one victim."

The court ruled Kumagai, unemployed, fatally shot Fumio Shimizu, a 77-year-old restaurant owner in Yokohama's Chinatown, in the face with a handgun.


~~~~~~~~~~~~~~~~~